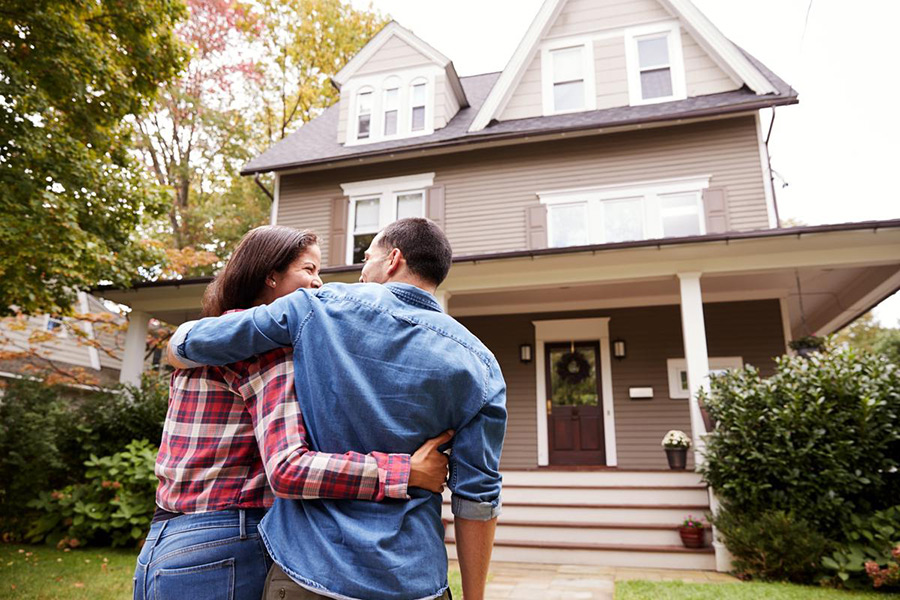 There are many perks associated with buying a house that go beyond the house itself. For example, financial stability, financial strength, tax deductions, a permanent home, and a sense of community are all perks that come along with owning a home. The rewards of homeownership may seem daunting, but they are well worth it.
Long-Term Investment Opportunity
The monthly payment you make on your mortgage steadily accumulates equity, while you're paying rent to your landlord without any kind of return. As a first-time homebuyer, you'll benefit from the huge financial advantages of home ownership.
Purchasing a home provides for the first time homeowners with a sense of financial and lifestyle stability. Monthly mortgage payments might be less expensive than some rental rates. The price of homes has grown around 64% over the last five years; the price of homes grew over 290% over the span of thirty years.
Become Part of a Community
You can develop long-lasting relationships with neighbors and other members of your community when you purchase a home. If you own your home, you are less likely to move prematurely, which would otherwise prevent you from forming close relationships with friends, teachers, and local businesses. Getting settled can provide you with a new sense of support, making your life more comfortable.
We all know that moving from apartment to apartment, or house to house can be extremely demanding on your mind and body. Moving all of your belongings is extremely inconvenient and expensive. When you own your own home, it may be the last time you move. Regardless of whether it's your forever home or not, you won't have to deal with the stress of looking for a new place to live once your lease expires.
Tax Advantages
You may have the opportunity to claim a tax deduction as a homeowner. These deductions may be available for home improvement expenses, insurance premiums, claims on the house, and first-time homebuyers.
You may be surprised to hear about these tax deductions if you've never heard of them. The first-time homebuyer incentive is a lesser-known one, but it could help you save hundreds on your next tax return. You should speak with a tax professional if you have additional questions about the tax benefits of being a homeowner.
There are many perks to homeownership, whether it's financial stability or a desire to belong to a local community. We can help guide you every step of the way if you're ready to take the next step.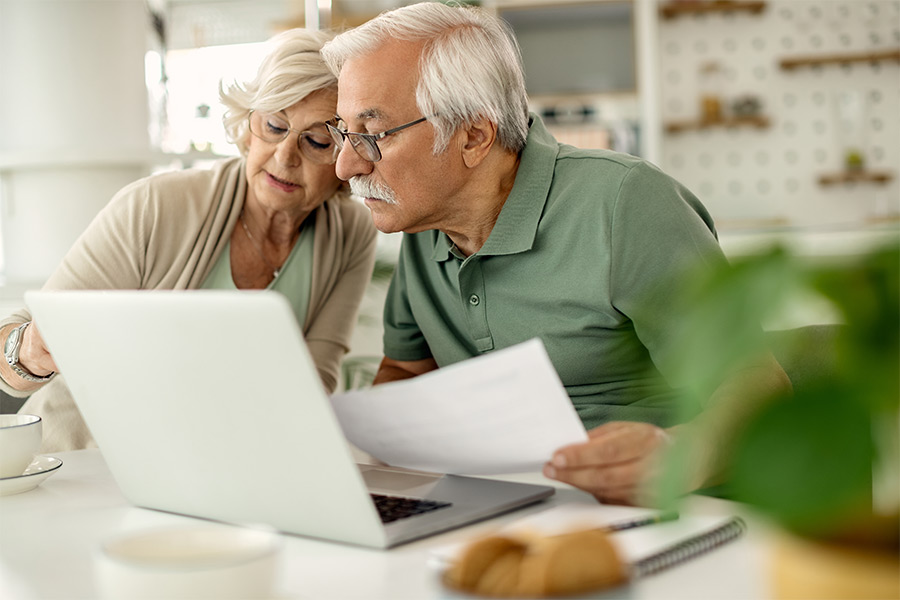 Over the last year the average homeowner in the United States gained roughly $64,000 in equity due to home price appreciation. Now, whether you've just retired or you're thinking about retirement, you may be considering your options for this whole new stage of your life. Here are a few ways that you can go about converting your home equity into money for retirement.
Cash-Out Refinance
For retirees who don't want to move, a cash-out refinance may be a viable option. A cash-out refinance is a new loan that replaces your existing mortgage. While other types of refinancing can result in a lower interest rate or change the length of your mortgage, a cash-out refinance leaves you with a new mortgage for an amount that exceeds what you currently owe. You then collect the difference in cash.
While the cash-out refinance will produce a lump sum of tax-free cash, there are risks and drawbacks associated with this type of transaction. In addition to paying closing costs, you also give up the equity you've presumably worked to build. And if the value of the home drops, you could end up owing more than the home is worth. Then again, if you're committed to staying in your home and your retirement income can cover your monthly mortgage payments, a cash-out may be an option for you.
Downsize
The most obvious option is to sell your home, purchase a smaller one and pocket the difference. Some retirees who downsize forgo buying a new home altogether and opt to rent instead. These retirees are less likely to be interested in building equity in their home over the course of several decades and instead view their home as an expense, not an investment.
Convert Your Home Into a Rental
Retirees with the energy and willingness to be a landlord can combine some of the above strategies to create a new income stream. If you own your home outright, you can take out a mortgage on the home and use the cash infusion to cover your retirement expenses, including buying a smaller home or renting an apartment. By converting your primary residence into a cash-flowing rental property, you'll hang on to the home and use the monthly rent to cover your mortgage payments. pocketing whatever's left over. Assuming the property remains rented, it will be a valuable asset to leave to your heirs as part of your estate.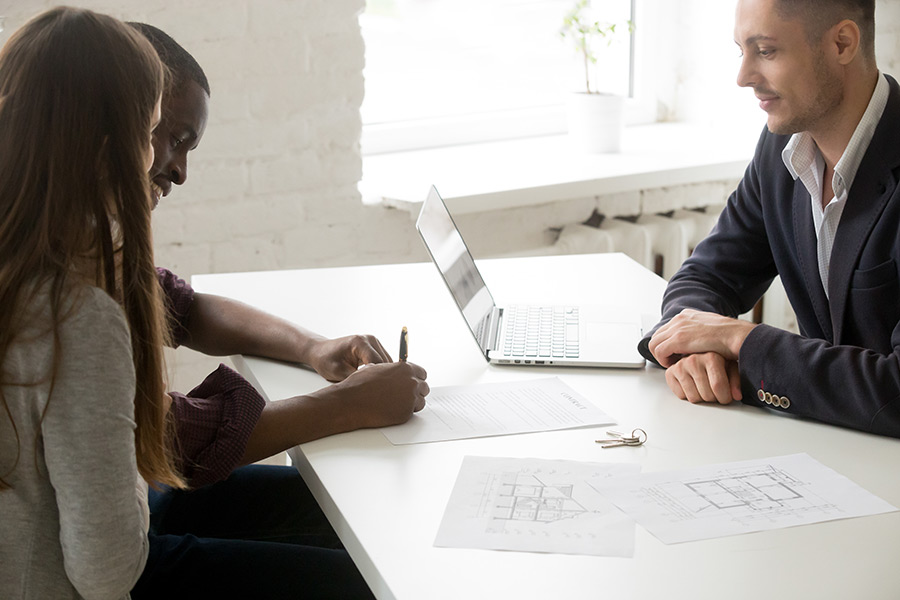 When it comes time to buy a home, working with a real estate agent can make a huge difference. It is easy to browse the internet for your next home, but working with an agent can make a huge difference when it comes time to actually purchase a home. Buyer's agents will assist you in finding the perfect home and guide you through the home buying process.
Here are the 5 reasons why working with an agent is the right move.
1. They're Motivated
Their ability to find you the perfect home is what motivates real estate agents. Helping you find your dream is their bread and butter. It is rare for real estate agents to receive a salary, since the majority of them are independent contractors with the ability to make their own financial decisions. Having a motivated real estate agent means that you'll live happily ever after in your new home.
2. They're Connected To MLS
Home buyers and sellers rely heavily on the Multiple Listing Service(MLS) to communicate. If you are not working with a real estate agent, you will not have access to this information. There are many online tools for searching for homes but they don't always include all available listings, which can impede your search. There are also dozens of forms, reports, disclosures, and other documents required when buying or selling a home.
3. They Can Save You Time
Those of you who have ever begun a home search online know how time-consuming this process can be. An agent can eliminate homes that do not meet your criteria once they understand what you want in a home. On top of that, agents attend events and open houses constantly in order to not waste their buyers' time.
4. They Study The Market
From week to week, the one thing that changes is real estate. These changes can range from small, like a neighborhood with minor price fluctuations, to more significant, like interest rates. You will constantly be informed of volatile details because real estate agents are always monitoring changes for their buyer, which means you can buy the right home in the right area at the right time.
5. They'll Get You A Reasonable Price
Real estate agents will help you get the most for your budget becoming your professional negotiator to seal the best deal for you. Your agent wants your purchase price to be a great investment so you can reap the financial benefits of being a homeowner. Knowing that your agent can ensure you that you do not pay too much for your new home is the best part.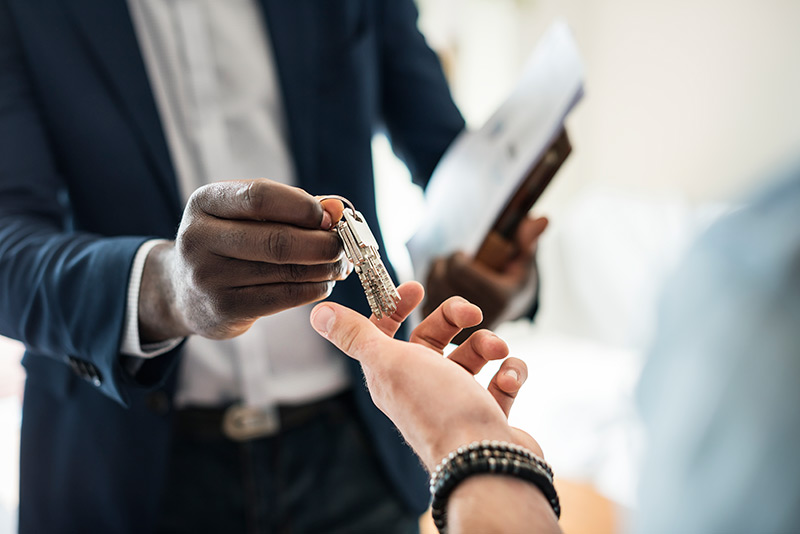 No one wants to buy at the top of the market, but it's not clear whether the market has peaked—or if record-high home prices and fast-rising mortgage interest rates will continue ratcheting up even higher. Is this the right time to buy a house or should you put the search on hold?
Should You Pause Your Search?
The number of sellers forced to cut prices on their properties doubled in June compared to the same month a year ago, and there is less competition from buyers. As a result, fewer buyers are able to qualify for mortgages. Others worry about high prices and the prospect of another recession dropping out of the market, which means fewer bidding wars. Buyers don't have to offer so much over the asking price—and might even be able to get a home for less than the asking price. They don't need to waive as many contingencies as well.
That being said, It's likely that those who wait until the fall or next spring are likely to encounter even more homes for sale, additional price cuts, and an increasingly buyer-friendly market. Waiting may also help with dealing with the terrible combo of high prices and rates that has pushed homeownership out of financial reach for many younger or less well-off buyers, which would require them to dangerously stretch their budgets.
Should You Continue Your Search?
Some real estate experts are predicting that home prices will just continue to rise. We know there are still far more investors and people out there who would like to become homeowners than there are properties available for them. Mortgage rates are another unknown. Mounting recession fears could keep them in check. When the Fed's rates rise, mortgage rates typically follow suit. The continuation of rates moving higher would make homeownership even more expensive than it is today.
If you see indications that home prices and mortgage rates are continuing to sky rocket, you may need to act now. Those factors may price many aspiring homeowners, especially those who don't have the proceeds from the sale of a previous home to help finance the next purchase, right out of the market. Or first-time and other buyers might have to look at cheaper homes, such as fixer-uppers and smaller properties without all of the features they had hoped for in less desirable locations.
It's best to be vigilant about what's happening in the housing market, as well as the broader economy. Look for clues on where it all might be heading. And don't be afraid to negotiate with home sellers as well as mortgage lenders.
If rates fall one day, be ready to pounce immediately. Shop around for the best rates, consider paying points, which lower rates, and be prepared to haggle. You want to lock in the lowest rate you can find, yet maintain some flexibility so that if they fall even further, your lender will honor the lower rate.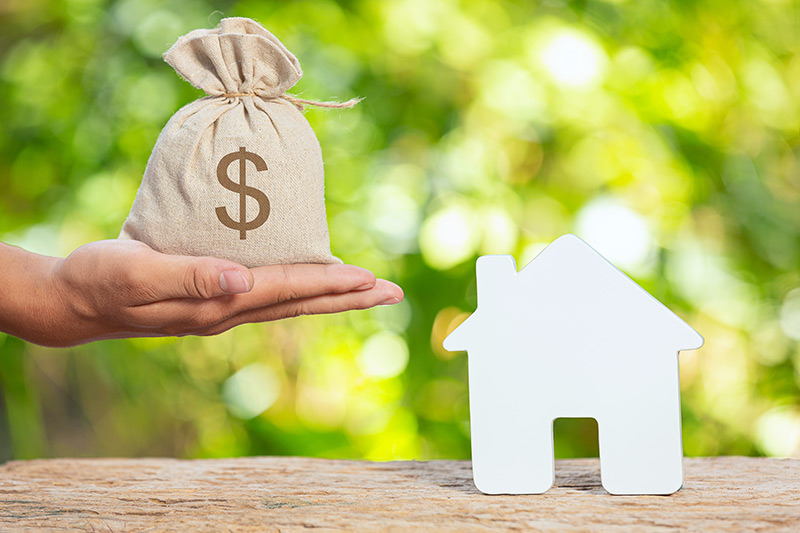 Over the last five years, a surge in home prices has created substantial wealth for the middle class. According to the latest Homeowner Equity Insights from CoreLogic, the average homeowner's equity has grown by $64,000 just over the last 12 months alone. Since there's an ongoing imbalance between the number of homes available for sale and the number of buyers looking to make a purchase, home prices are still on the rise.
Down Payment On A New House
When you sell your current house, the equity you built up comes back to you in the sale. In a market where homeowners are gaining so much equity, it may be just what you need to cover a large portion – if not all – of the down payment on your next home.
Cash-out Refinance
One way to get money from your home's increase in value is to refinance. You'll refinance your home with a larger mortgage than you previously had to get the difference back in cash. In some instances you're able to refinance at a lower rate or reduce your monthly payments. It may not be the best option for homeowners right now, however. That's because interest rates are rapidly rising, and with them, mortgage rates. You'll also need to consider the extra closing cost fees to refinance.
Home Equity Loan
A home equity loan gives you access to some of your house's appreciated value. It's a loan that you take out against the value of your home and pay off over a set period, generally 10 to 30 years. These loans do include closing costs and can also include fees. In addition, you're required to take out a lump sum, say $100,000, and pay off the entire amount plus interest. Usually, the interest rate is fixed, however, which can help you when budgeting long-term. According to Bankrate, home equity loan rates generally range from 3.5% to 12%, depending on the borrower.
Home Equity Line Of Credit
A home equity line of credit, or HELOC, is a type of home equity loan that allows you to draw funds as you need them and repay the money at a variable interest rate. Because of this, HELOCs are generally best for people who need funds for ongoing home improvement projects or who need more time to pay down existing debt. HELOCs typically have lower interest rates than home equity loans and personal loans; to get the best rates, you'll have to have a high credit score, a low debt-to-income ratio and a lot of tappable equity in your home.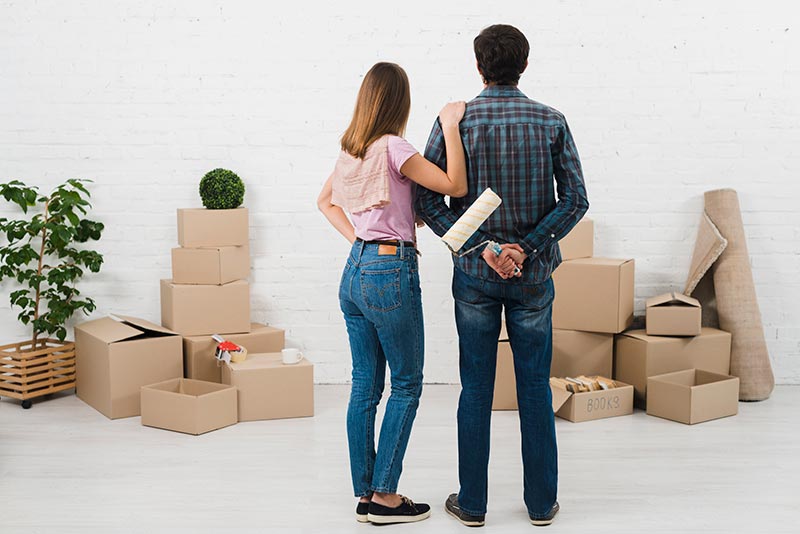 Refreshing the main interior walls with a coat of paint can make your home look fresh, new, and more attractive for showings and open houses. The right neutral color on the walls can also give the home a cohesive look and the appearance of more square footage.
It May Be Needed
If your walls haven't seen a paintbrush in the last six years, it's likely time to freshen things up. Through the years, walls can absorb moisture, grease stains, and can fade from the sun shining in. Not to mention, the current color palette of your home could be unappealing, distracting and out-dated.
It is also important to note that small signs of peeling, staining, or fading can indicate that your house hasn't been properly maintained, which can discourage potential buyers. The good news is that these problems can be resolved fairly easily and without a lot of expenditure, depending on the size of your home. Painting the walls in a neutral white, beige, gray, or earth tone, the home will look more spacious and inviting––and provide a blank canvas for buyers.
Increases Home Value
Important areas to paint include trim, kitchen walls, cabinets, behind the toilet, and your main living space. Because painting is a reasonably budget-friendly change, it provides a high return on investment. Repainting interior walls increases home value by an average of 5% and nets a return on investment of 107%. That means a home valued at $400,000 would increase in value by $20,000. That's a fairly significant increase for a task you can likely complete in a weekend or two.
Hire A Pro or Do It Yourself
Hiring a professional to paint a room in a house can range anywhere from $115 for a small bathroom to $2,800 for a large room. A 300 square foot living room will run around $1,200. But if you decide to repaint the entire house it could cost between $7,500 to $16,000. Labor costs will run between $2.00 and $6.00 per square foot.
Painting the interior yourself will cost considerably less, ranging between $1 and $3 per square foot for paint. If you choose to DIY this project, keep it neat and watch a few instructional videos beforehand.
So, is it worth it to repaint your house before selling it? If you have the time and money for it and your exterior or interior is worse for the wear, go for it. Painting is one of the easiest projects you can take on before you sell.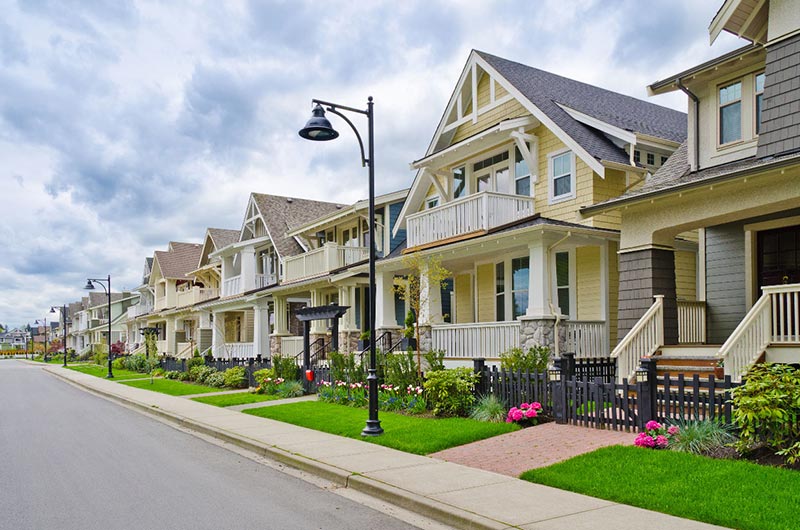 Before committing to living in a neighborhood that you're unfamiliar with, it is a good idea to research it thoroughly. Keeping that in mind, here are six ways you can research a neighborhood before you move in.
Walkability
To find out how walkable and convenient a neighborhood is, use a tool like Walk Score. If you live in an area with a low walkability score, you'll probably need a car to get anywhere you want to go, whereas a high walkability score means you can get around just fine on foot.
If you'd rather spend your time getting around, use a tool like Bike Score. It gives you a sense of a neighborhood's bike-friendliness from the extent of its bike lanes and trails.
Crime Rates
When you need crime statistics, there are a few places to go. Several tools are available that aggregate crime data, including CityProtect, AreaVibes, and Neighborhood Scout. In the meantime, you can check if there are any registered sexual offenders in the area on a site such as Family Watchdog. You can also do some general Google research on your own.
Find out how safe it would be to walk outside your home by entering your address into My Local Crime. You can see exactly where those crimes were committed by clicking on the map function.
Neighborhood Valuation
It's more valuable to know these trends than you might think. How a neighborhood's housing prices have changed over time can tell you a lot about its history and potential. A neighborhood's schools and parks may also be well-funded based on property tax rates in the area.
The value of a property doesn't always tell the whole story, and a low value doesn't necessarily mean that the place isn't a good place to live. It's still worth looking into them as you research a neighborhood—especially if you're planning to invest long-term.
Ask People Who Live There
It's often helpful to ask people who live there since they know the area best. Those who live in the area should be able to tell you what they like and dislike about residing there. You can also reach out to some residents through an app like Nextdoor or a public Facebook group if you don't know anyone who resides in the neighborhood. Yelp can find restaurants near you, and Moviefone shows you nearby theaters.
You can use all of the steps above to research a neighborhood effectively, but only you know what matters most to you. Keep your most pressing concerns and preferences in mind, and remember that every neighborhood will have its advantages and disadvantages. If you have a reasonable foundation of information, you should be able to determine whether you want to take up residency.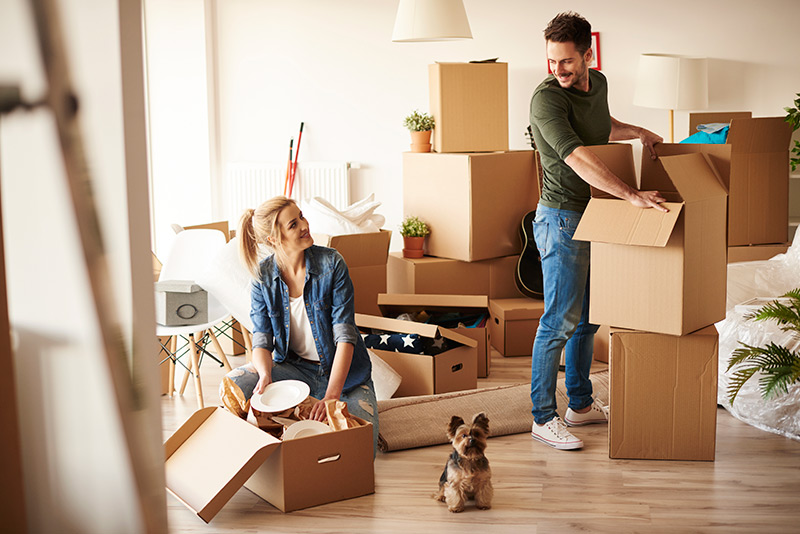 The process of moving into your first home can be exciting, but it can also be overwhelming. Put aside these items before packing all your belongings into boxes so you will have everything you need the moment you arrive at your new home.
Dishes and Utensils
You will most likely wrap the breakable tableware into a moving box but you will still need something to eat with those first few days. Camping dishes and cutlery are suitable for short-term use because they tend to be lightweight and durable. Not a camper? Get a supply of disposable or compostable dining essentials from the store before you move in so you're prepared for the first meal.
Tool Kit
The moment you walk through the front door of your new home, your home projects begin. There might be a loose hinge, an out-of-place nail, or something else that needs immediate attention. By having a basic tool kit on hand, you'll be able to fix small problems before you get your power tools. You may also need to assemble newly delivered furniture.
Snacks and Frozen Meals
Some people can move into a house and immediately cook in the kitchen the first night. But for most people, this is very ambitious. The focus for post-move meals should be on easy and fast food, unless you're going to rely on takeout.
Plan for very basic meals and stock up on ready-to-eat snacks like fresh fruit and granola bars. Whether you're eating toast for breakfast, a microwaved lunch, or pasta for dinner, be sure to pack the pots and utensils you need in your essential kitchen box. And don't forget to plan out your four-legged friends' meals.
Charging Supplies
How many people in your home use smartphones or tablets? There can be some tension when devices run out of battery and there is no way to charge them. If you and a family member need juice at the same time, keep at least two chargers close by.
When you move, you realize how many things you own require batteries. A small supply of common battery sizes is a necessity when moving, because you'll need your smoke alarm, garage door opener, and other key devices to function right away.
Shower Curtain
You will know what type of shower you have if you toured your new house before moving in. If it's enclosed by glass, you can bypass this list item. However, if you do need one and your old one is in good condition, you can use it. Throw in a few extra towels too. They can be used as bath mats in a pinch.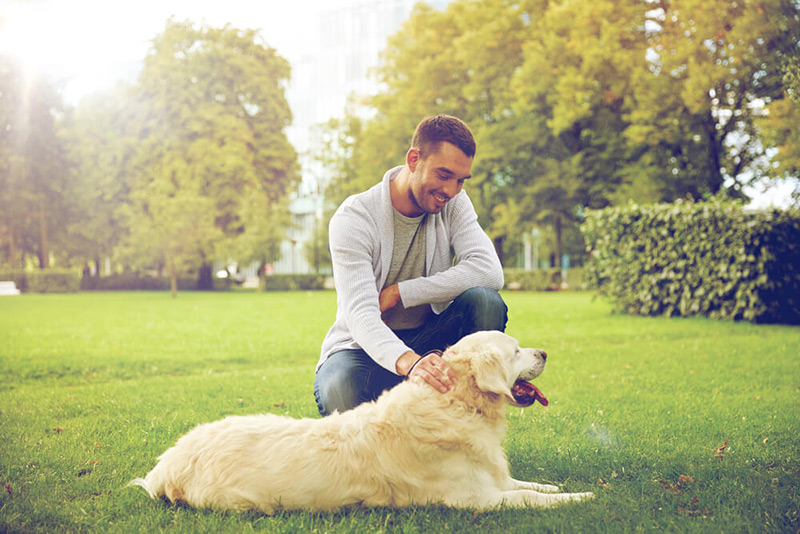 When looking for a new home, pets play a very important role in the decision making process. During the pandemic, more Americans have become pet owners, and they're prioritizing their pets' needs when looking for a home or rental. Now, more and more, pet owners say that they'd be willing to move to accommodate their pet.
Consumers say they're spending more time with their pets and now have an increased desire for more pet-friendly conveniences in and around the home. The following are the most useful features that pet owners say they're looking for:
Fenced-in backyards are good for closing off places you don't want your pet to access. These are a great addition to your home because you can customize it to your home's design.
Food and water features have a few convenient features to include your pet's eating and drinking habits. Built-in food storage can ensure that your food will be safe from your cat or dog, and built-in water bowls make it less likely to trip over the bowls.
Durable flooring can minimize the effects your pet's claws will have on your flooring. When looking for the right flooring, opt for a more durable option like luxury vinyl plank.
Pet bathing stations are easier and less messy to wash your dog in than having to wash the dog in the tub. They allow for dogs of all sizes to fit inside the tub.
Pet doors have come a long way in recent years. They let your dogs go in and out without having to get up and put them outside. Plus, homeowners now have a lot more options when designing your home.
Outdoor play areas and ramps are perfect for older dogs, since it's harder for them to go up and down stairs. The ramp also reduces the risk of joint damage or other injuries in younger dogs.
These amenities make owning a pet way easier. With more people with pets wanting to accommodate them, it's easy to see why they would search for a home with these features.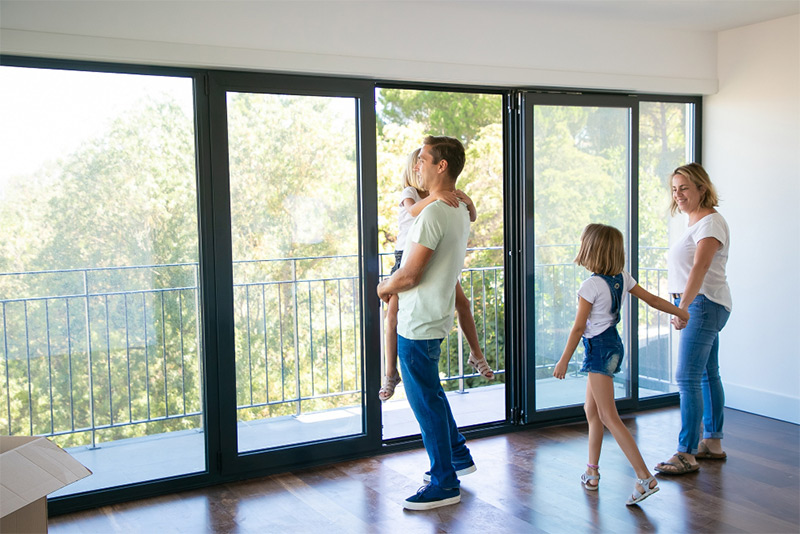 The process of buying your first home can be exciting. Once you've found a home you're interested in online, schedule a tour as soon as possible but don't get caught up in the excitement or you may miss some important details about the house.
Do some research and take notes
Most of the time you'll view a handful of homes, so taking notes will help you remember your thoughts and the details of each home. Look for things like the number, location, and size of bedrooms and bathrooms; closet and storage space; the age and condition of appliances; the roof and gutters; cracks in the foundation and driveway; signs of water damage; and uneven flooring. Make sure to walk around the entire home and property with your agent, he or she will be able to point out potential problems and answer your questions. You should not get discouraged by minor cosmetic details, since not every house will be flawless.
Be prepared to make multiple offers before you find the ideal home at the right price. By the time most buyers realize a home with a low list price is likely to sell for a lot more, they are often already invested and willing to bid up to buy the home. Don't overlook any flaws just because your heart is set on the home and are in a rush to put in an offer. Take some time with this. You may not think that it is a big issue now, but it could lead to future problems later on.