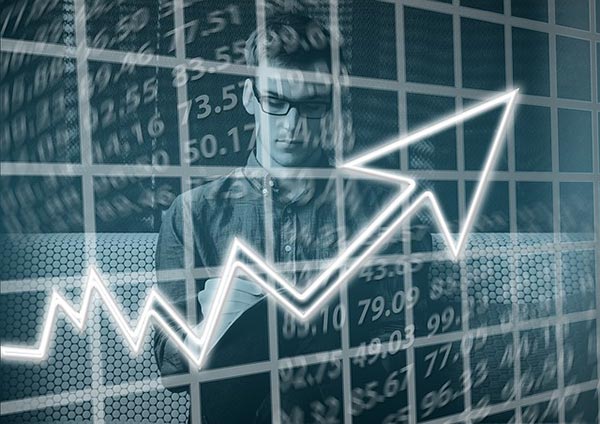 After not increasing the maximum conforming loan limits on mortgages to be acquired by Fannie Mae and Freddie Mac for 10 years, the Federal Housing Finance Agency has now increased the conforming loan limit for the third straight year.
The FHFA announced Tuesday that it is increasing the conforming loan limit for Fannie and Freddie mortgages in nearly every part of the U.S.
According the FHFA, the conforming loan limits will rise from this year's total of $453,100 to $484,350 for 2019. That's an increase of 6.9% from this year's loan limit to next year's.
Sponsor Content
As stated above, this marks the third straight year that the FHFA has increased the conforming loan limits after not increasing them from 2006 to 2016.
Back in 2016, the FHFA increased the conforming loan limits from $417,000 to $424,100. Then, last year, the FHFA raised the loan limits from $424,100 to $453,100 for 2018. And now, the FHFA is doing it again, increasing the loan limit from $453,100 to $484,350 for 2019.
The conforming loan limits for Fannie and Freddie are determined by the Housing and Economic Recovery Act of 2008, which established the baseline loan limit at $417,000 and mandated that, after a period of price declines, the baseline loan limit cannot rise again until home prices return to pre-decline levels. But, as the FHFA noted earlier Tuesday, home prices are still on the rise, which necessitates a third straight yearly increase in the conforming loan limit.
The FHFA's third quarter 2018 House Price Index report, which includes estimates for the increase in the average U.S. home value over the last four quarters, showed that home prices increased 6.9%, on average, between the third quarters of 2017 and 2018. Therefore, the maximum conforming loan limit in 2019 will increase by the same percentage to $484,350.
Loan limits will also be increasing in what the FHFA calls "high-cost areas," where 115% of the local median home value exceeds the baseline loan limit. Under HERA, the maximum loan limit in those "high-cost areas" is calculated as a multiple of the area median home value, while setting a "ceiling" on that limit of 150% of the baseline loan limit.
According to the FHFA, median home values "generally increased" in high-cost areas as well in 2018, which drove an increase maximum loan limits in many areas. The new ceiling loan limit for one-unit properties in most high-cost areas will be $726,525, which is 150% of $484,350.
Per the FHFA, special statutory provisions establish different loan limit calculations for Alaska, Hawaii, Guam and the U.S. Virgin Islands. In those areas, the baseline loan limit will be $726,525 for one-unit properties.
"As a result of generally rising home values, the increase in the baseline loan limit, and the increase in the ceiling loan limit, the maximum conforming loan limit will be higher in 2019 in all but 47 counties or county equivalents in the U.S.," the FHFA said.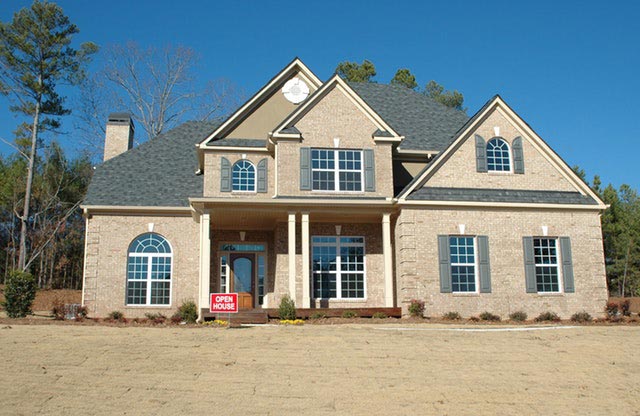 Shopping for a new house in [area] means doing a little digging to see if any big repairs or deal breakers are lurking beneath the surface. It's likely a few issues will come up during your inspection, but it's smart to check these things out before you put in an offer.
Damaged roof
The first thing you need to know about your potential new home is the age and condition of the roof. Do a visual check of the roof by walking around the house. Look for damaged or missing shingles, rusted flashing, moss or dirt and any other spots that worry you. A damaged roof could seriously impact the interior and exterior of your home.
Heating and cooling performance
Few things are worse than needing A/C or heat, and not having it. So make sure you check the heating and cooling system to see if it's in good working order. Ask the age of the system, turn it on and off, take a look at the ductwork if possible and see if the filters fit snugly. Don't forget to look outside, too. Listen to how the air conditioning and heating units sound when they're running. Look for rust and dirt on the equipment.
Water damage
Inside the house, look for water stains on the ceiling. Check under sinks in the kitchen and bathrooms and test all of the faucets and showers. You'll also want to check out the basement, garage or crawl space to see if there's a sump pump. These could all indicate past or future problems with poor water drainage which could lead to flooding. Outside, look for sloping areas in the yard, standing water, french drains, water marks on the foundation. Even if the water issues aren't active anymore, it's good to know past problems and what could pop up in the future.
Foundation faults
If you're serious about buying a house, be sure to check out the foundation. Walk around the exterior, go into the crawlspace or basement and look for cracks and other red flags.
Working appliances and electrical outlets
Don't let cosmetic repairs distract you from potential problems. Look at all appliances to make sure they're in good shape. Turn on the stove, run the dishwasher and peek into the refrigerator. Look for grounded GFCI outlets in your kitchen and baths — the ones with the red and black reset buttons. Also, give the circuit breaker a look and flip a few of the breakers. If this is going to be your new home, you want to make sure everything works as it should.
Working windows
It's a simple thing, but check all the windows in the new house to make sure they open properly. This is important for fire safety, as well as for comfort on a warm day.
Bugs and pests
You may not see any critters during the day, but look in corners and cabinets for mouse and roach droppings. Again, this is another easy fix. You can ask the homeowner for a pest control treatment as part of your contract.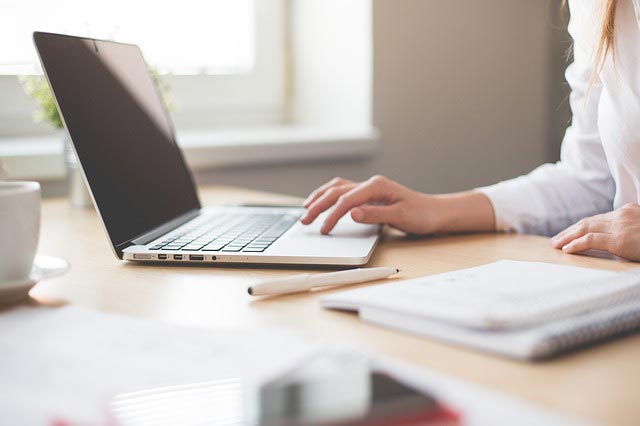 Most new home buyers are caught in a weird spot when they decide to buy a home. They want to know what kind of houses they could buy, but need to know, "How much mortgage can I qualify for?" Fortunately, there's an easy way to get a ballpark figure so you can start looking around online for homes in your area.
Home buying calculators
Mortgage calculators can give you a starting point when launching your home search. However, not all mortgage calculators are created equal.
You want to find one that factors in your total home payment — not just the principal and interest. It should include taxes, homeowners insurance, and HOA dues. That's how the lender will look at your payment, and so should you.
Loan calculators aren't perfect, though. That's because you don't always know exact numbers the lender will come up with for income and debts. For instance, if you're self-employed, the lender will only consider your income after write-offs. Side gigs, bonus income, overtime — they may not be counted toward qualifying income, depending on history.
That's why, if you're serious about home buying, it's best to talk to a lender and see how they calculate your debts and income. With a pre-approval from a lender, you can be confident as you start looking for homes.
What is DTI?
DTI is an acronym you may hear a lot as you get qualified for your home. It means "debt-to-income ratio" and it's a comparison between your qualifying income and monthly debt payments.
Example:
Income

$7,000 per month salary, pre-tax

Debt payments

$1,000 per month payments for student loans, car loans, and credit card minimum payments
$2,000 future home payment including principal, interest, homeowners insurance, and taxes
You would have a DTI of 43% ($3,000 / $7,000).
Typically, the maximum DTI to qualify is around 45% if you have good credit.
Talking to a lender is best if you plan to shop for homes soon
It would be really disappointing to calculate your maximum mortgage only to discover that you can't actually qualify for that amount.
There are many variables that can be hard to determine, like credit score, variable income, or debt payments.
If you plan to look at homes soon, talk to a lender and get a pre-approval letter. That piece of paper will tell you the exact amount of mortgage and home price you qualify for.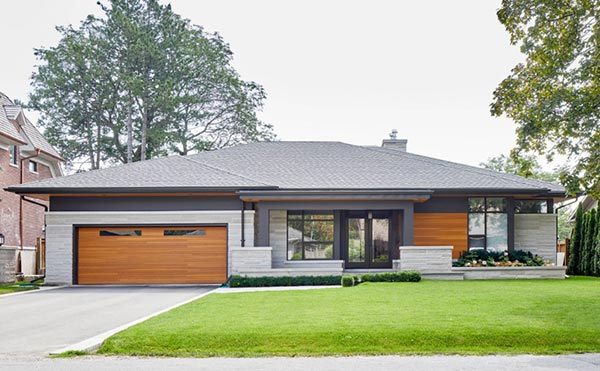 Congratulations — you've finally found a house in [area] that you love, and your offer has been accepted. Now what? The next step in home buying is doing your inspections. While this process isn't extraordinarily difficult, it does help if you go into it as informed as possible.
Inspections are optional
Put simply, you don't have to do any inspections if you don't want to. Alternatively, you could choose to do some, but not others. It's entirely up to you. Your comfort level should dictate which make the most sense for you to elect to perform.
Each decision has its own advantages and disadvantages. Typically, when people choose to waive inspections, they do so in order to put themselves in a stronger bargaining position with the sellers. When you agree to waive inspections, you're essentially saying that you'll agree to buy the home, regardless of any problems that it has. You're also not going to ask for any fixes or money toward future repairs.
That said, going this route is scary for most buyers. After all, buying a home with problems unknown is a huge leap of faith. Most choose to take a happy medium, where they elect to do a property inspection, plus one or two supplemental ones for things like radon or wood-destroying insects.
Inspections are regulated
Once you've decided which inspections you're going to perform on the home, your next step is figuring out which company you feel most comfortable working with. Know that these types of inspections can't be completed by just any contractor. The job requires a certified inspector in order to be considered valid and applicable to the transaction.
The two societies responsible for certifying home inspectors are The American Society of Home Inspectors (ASHI) and The Professional Association of Building Inspectors (PABI). No matter who you ultimately choose to inspect your home, make sure they are a member of at least one of these two organizations. If not, save your money and look elsewhere.
In addition to checking certifications, you should also do some additional research to make sure that you choose the right company for your needs. Go online and read reviews from other customers to learn about their experiences. Additionally, don't be afraid to ask inspectors some questions of your own.
Inspections are for your benefit
Inspections often get a bad rap because they come at a cost, but, ultimately, they're there for your benefit. They show you what, if anything, might be wrong with the home as it is right now. They also give you the opportunity to negotiate any fixes that must be made before you buy the home.
They're also your "get out of jail free" card. Inspections are contingencies, which means that, in order for the transaction to continue to move forward, they need to happen on time and be resolved in a way that both the buyer and the seller agree upon. Otherwise, you're free to walk away from the transaction with your deposit money still in hand.